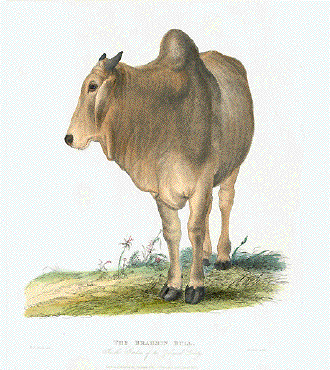 The Brahmin Bull
In the Gardens of the Zoological Society.
Engraved by Russell after H.S. Smith from "The Wonders of the Animal Kingdom"
Exibiting Delineations of the most distinguished Wild Animals in the various menageries of England.
Published by Thomas Kelly in London, 1829
A series of copper etchings in zoologically correct and very fine hand coloring.
Page size: ca. 26.5 x 20.5 cm ( 10.4 x 8.1 ")
Print has two thin round areas (2mm) in white background only visible when held against light.
$ 70.00
Order Nr. COW2377729005SOLD