The following series of game birds prints are "photogravures" printed in color after the original watercolors by P. Mahler.
MIMARD & BLACHON, a company focusing on the manufacture of hunting rifles and bicycles published these prints as collection to be used as a gift to their best customers. The name of the book was "Les Chiens, le Gibier et ses Ennemis" which means: "The Dogs, the Game and their Enemies". By P. Mahler. Published in Saint-Étienne, 1907.
The prints do not have titles.
Very decorative.
Page size for the prints: 19 x 28 cm ( 7.4 x 11 ")
Image sizes vary slightly. Average ca 11.6 x 19 cm ( 4.5 x 7.4 ")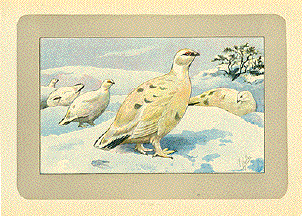 This first print shows how each image is surrounded by a gray outline on a lighter outline.
$ 35.00
Order Nr. GAMEBIRD6012
---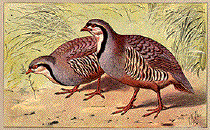 $ 35.00
Order Nr. GAMEBIRD6011
---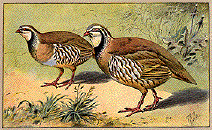 $ 35.00
Order Nr. GAMEBIRD6013
---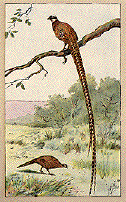 $ 45.00
Order Nr. GAMEBIRD6014
---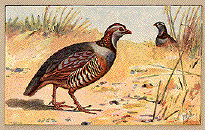 $ 35.00
Order Nr. GAMEBIRD6015
---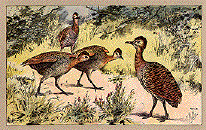 $ 35.00
Order Nr. GAMEBIRD6016
---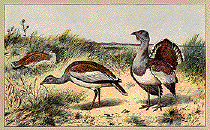 $ 35.00
Order Nr. GAMEBIRD6017
---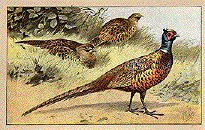 $ 45.00
Order Nr. GAMEBIRD6018
---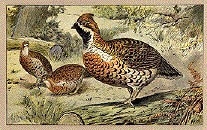 $ 35.00
Order Nr. GAMEBIRD6019
---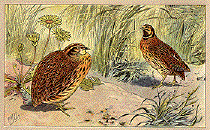 $ 35.00
Order Nr. GAMEBIRD6020