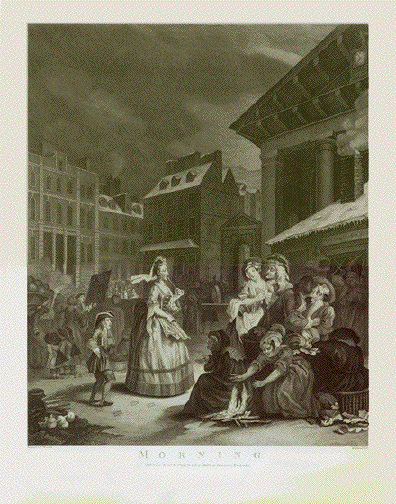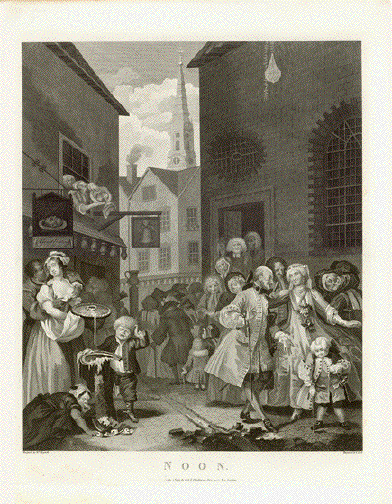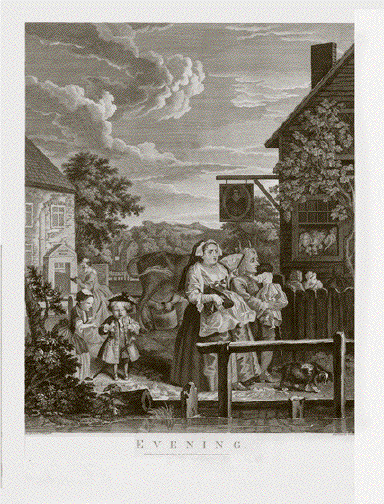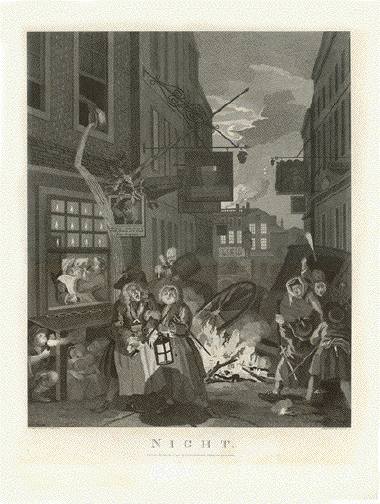 "Morning", dated 1797 - 49,5 x 41 cm (ca. 19.5 x 16")
"Noon", dated 1797 - 49,5 x 40 x(ca. 19.5 x 15.7")
"Evening", dated 1797 - 49,5 x 40 cm (ca. 19.5 x 15.7")
"Night", dated 1798 - 50 x 39,5 cm (ca. 19.7 x 15.5")
Four times of day.
Copper etchings by Thomas Cook (1744-1818) after William Hogarth (1697-1764)
Published ny G.G. & J. Robinson. London, 1802
The last of the foursome: ăNight" shows a man with insignia of Freemasonry: Masonic Apron and square. A hand with a chamber pot pours its content upon this man. Hogarths drastic way of expressing the mood against the newly founded Freemasonry in England at his time.
Some traces of age and use. But basically in better than good condition
The plates differ slightly in size. See above. Measures within plate marks.
Price for the quartet $ 1800.00
Order Nr. FREEMASONRY248637