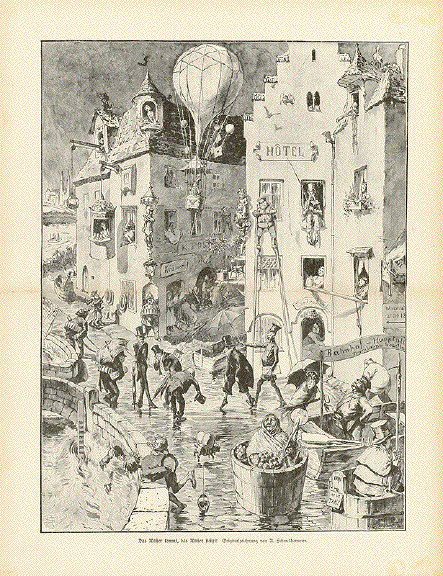 "Dass Wasser kommt, das Wasser steigt!" ( The water is coming, the water is rising! )
People preparing for a flood, including flying in a hotair balloon, standing on stilts, sitting in a tub, putting wings on a dog........
Wood engraving after A. Schmidhammer ca 1880. Horizontal centerfold.
Reverse side is printed. Light browning on margin edges.
31 x 22.5 cm ( 12.2 x 8.8 ")
$ 40.00
Order Nr. HOTAIRBALLOON241241