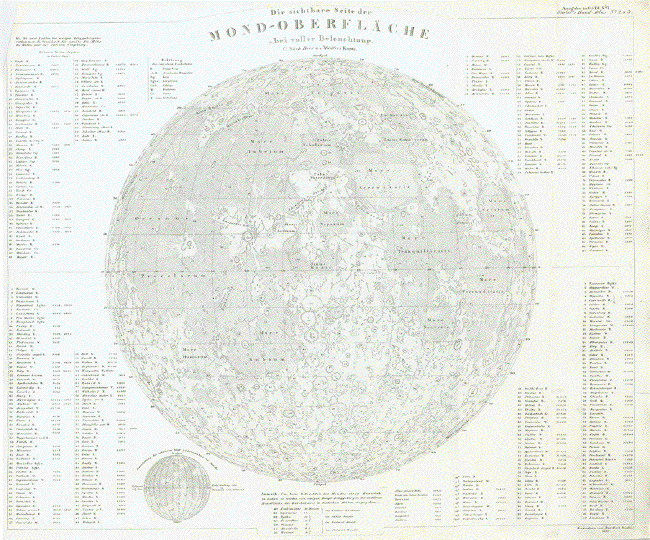 "Die sichtbare Seite der Mond-Oberflaeche bei voller Beleuchtung"
Lithograph by Joh. Carl Ausfeld after the map by Beer and Maedler. Dated 1841.
Very detailed map with the numbered names on both sides of the map corresponding to the numbers on the map
To the right of the moon image is a vertical fold. Small piece of upper left margin corner is missing..
Minor signs of age and use.
Page size: 35.5 x 42.5 cm 13.9 x 16.7 ")
Order Nr. MOON242115 SOLD