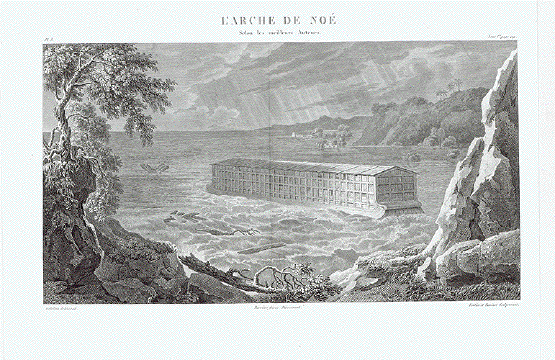 "L'Arche de Noe selon des meilleurs auteurs".
Noah's Ark - Die Arche Noah
Copper etching by Claude Fortier (1775-1835) and Edme Bovinet (1767-1832)
After the drawing by Antoine Louis Goblain.
Published in "Sainte Bible de Vence"
Author: Henri-François de Vence (1676-1749)
Paris edition, 1827
Minimal traces of age and use.
19,2 x 35,5 cm (ca. 7.5 x 14")
$ 125.00
Order Nr. OLDTESTAMENT245333