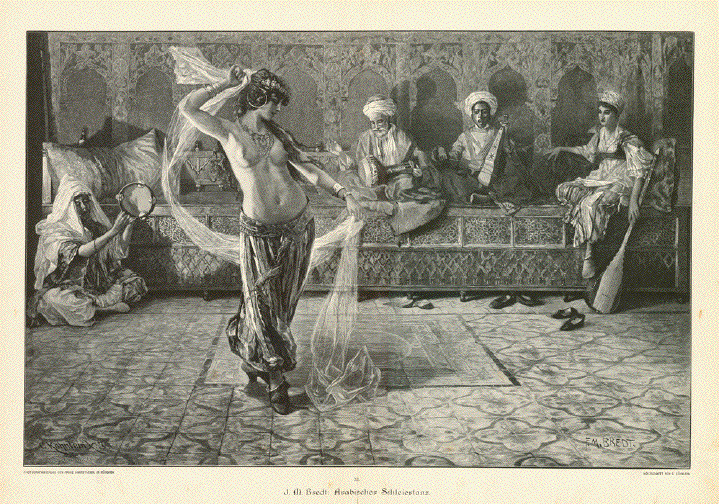 "Arabischer Schleiertanz" (Arabian Veil Dance)
Very attractive dance scene with typical Arabian musical instruments played.
Type of print: Wood engraving
Engraver: C. Koehnlein
After the painting by: Ferdinand Max Bredt (1868-1921)
Executed by P. Schwanicke for Hanfstaengl in Munich
and published in "Modern Art" by Richard Bong. Berlin, ca. 1900
Very good impression. Margins show some minor traces of age and use.
Image: 33 x 50 cm (ca. 13 x 19.7"). Sheet size: 38 x 54 cm (ca. 15 x 21.3")
$ 90.00
Order Nr.MIDDLEEAST241290