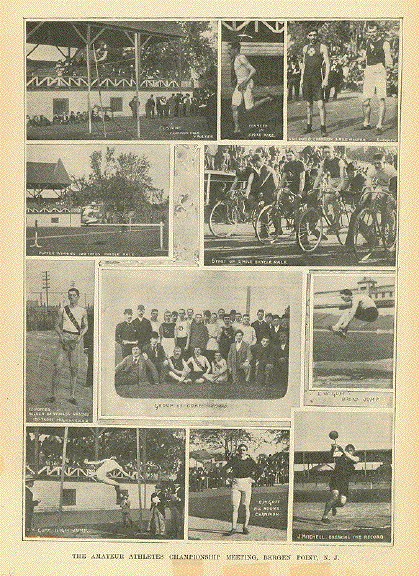 "The Amateur Athletes Championship Meeting, Bergen, N.J."
Some of the athletes are: E.l. Stone, S. Liebgold, E.C. Puffer, E.W. Goff, and J. Mitchell.
Text illustration1893.
Print shows the champions in various disciplines, among them the winner of the pole vault, British E.L. Stone.
Pole vault in upper left corner
General age toning. Print shows some traces of age and use.
Total print: 33 x 23 cm (ca. 13 x 9")
Pole vault: 7,3 x 11,8 cm (ca. 2.9 x 4.6")
$ 60.00
Order Nr. SPORT 244215