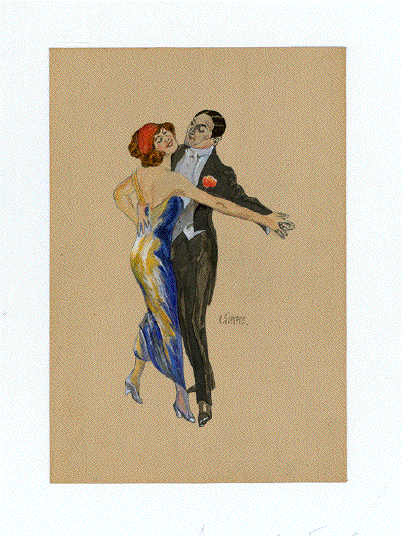 Dame im Abendkleid, Herr im Frack geben sich wohl einem Tango hin.
Woman in evening dress and partner in tails - evening attire dance a Tango?
Wunderschön gemalt. Elegant.
Fine painting. elegant.
Tusche und Aquarell auf Leinenstoff, der auf Karton aufgezogen ist.
Ink and water on a fine beige linen material on hard cardboard.
Signiert: C. Sievers. Ca. 1920/30
Signed: C. Sievers. Painted about 1920/30.
26,5 x 18 cm ( 10 x 7 " )
$ 120.00
Order Nr. DANCE236844SOLD