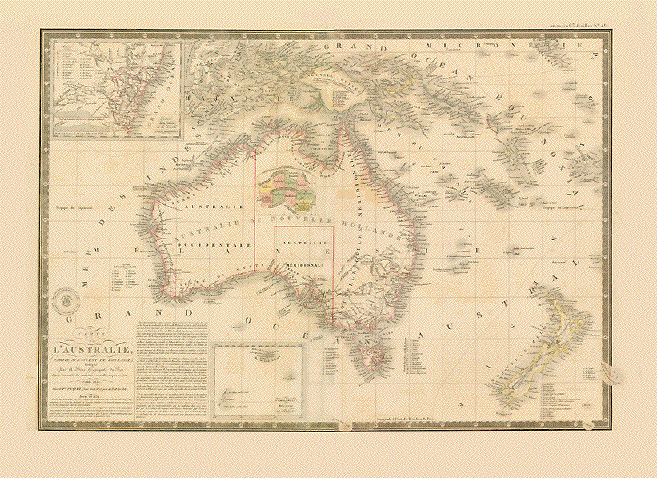 ăL'Australie, (Partie sud-ouest de L'Oceanie)"
Australia, New Zealand and the South Pacific Isands with an inset mao of the area around Sidney (New South Wales) and another inset of Lord Auckland's group islands and Isles de Macquarie.
Inside the Australian continent: A small map of Australia with divisions of provinces. fully colored
Type of print: Copper etching
Color: Original outline hand-coloring
Author: Adrien-Hubert Brué (1786-1832)
Publisher: Charles Piquet
Where: Paris,
When: Dated 1826, but revued and published 1834
Collector's dry stamp (embossed seal) dated 1835
Measurements: 36 x 51,5 cm (ca. 14.2 x 20.3")
Condition: Very light, pleasant general age toning. Wide margins. A very interesting and not very common map.
Order Nr. AUSTRALIAMAP238287SOLD