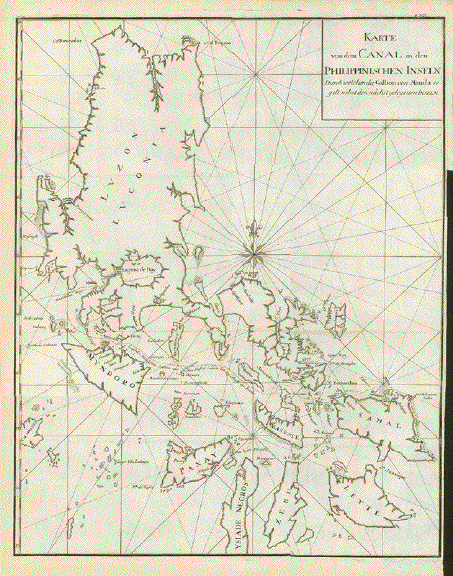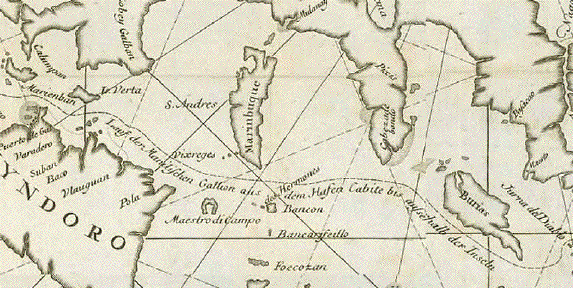 "Karte von dem Canal in den Philippinischen Inseln durch welchen die Gallion von Manila segelt nebst den naechstgelegenen Inseln"
Chart of the Canal sailed by the "Gallion" from Manila, and the neighboring (northern) islands.
Ma includes the islands of Cebu, Bohol, but does not include Palawan and Mindanao
Copper etching.
Published in "Des Herrn Admirals, Lord Ansons Reise um die Welt… in the years 1740, 41, 42, 43, 44…"
Goettingen, 1763
German edition of "Voyage around the World" by Lord George Anson
Map has three horizontal and four vertical folds to fit book size.
Lower right margin binding corner missing.
General age toning. Very minor spotting. Very good print quality.
52,5 x 41,5 cm (ca. 20.1 x 16.3")
$ 580.00 (Maps are discounted 30%! $580.00 minus 30% = $406.00)
Order Nr. SOUTHEASTASIAMAP253298