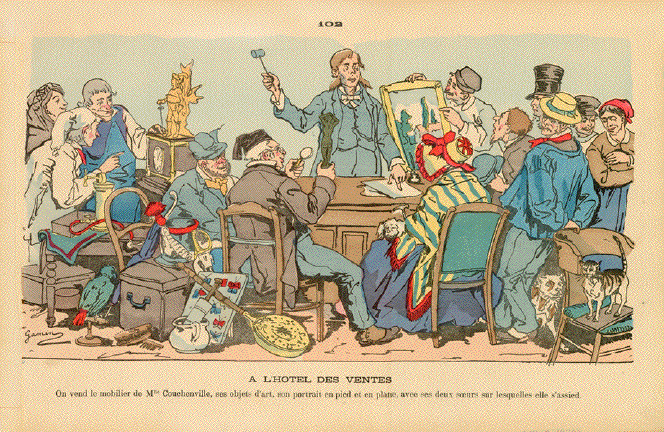 "A L'Hotel des Ventes - On vend le meublier de Mlle Couchenville, ses objets d'art, son portrait en pied et en platre, avec ses deux soeurs lesquelles elle s'assied"
Auctioneer auctions off the possessions of (probably deceased) Mademoiselle Couchenville.
Lithograph printed in color.
Signed "Gamin"
Ca. 1890
Left margin has been partially added. Otherwise very fine.
Va. 24 x 45 cm (ca. 9.5 x 17.7")
US$ 220.00
Order Nr. AUCTION239233