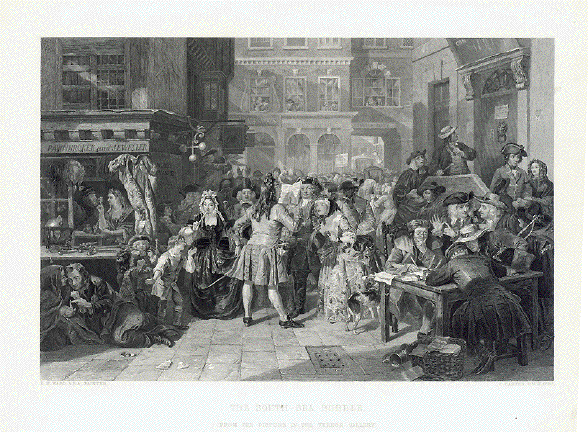 ăThe South-Sea Bubble".
Stock exchange swindle. Aktienenbetrug.
Steel engraving by James Carter (1798-1855)
After the painting by Edward Matthew Ward (1816-1879)
Literally thousands of people fell into the trap of stock exchange cheaters who sold worthless shares of non-existing mining outfits in the South Seas and naturally lost their money. This street scene shows that everyone eagerly wanted to jump on the bandwagon of distress.
Clean. Some minor traces of use in outer margins.
17.3 x 25.6 cm (6.8 x 10.").
$ 150.00
Order Nr. FINANCE243502