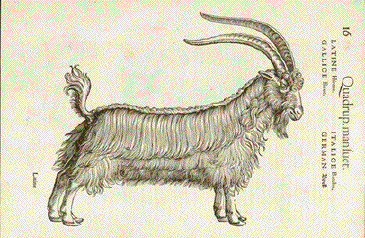 "Quadrup. mansuet"
Latine Hircus Italice Beccho
Gallice Bouc German Bock
Reverse side: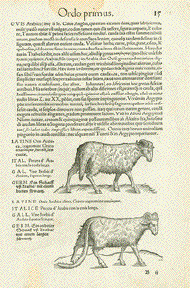 **************
Second Page: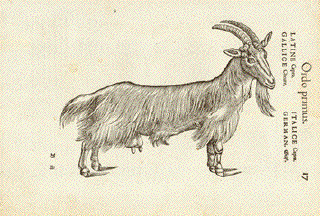 "Ordo Primus"
Latine Capra Italice Capra
Gallice Cheure German Geis
This page has a repaired tear ( 7 cm ) on the right side.
Reverse side: Capra Indica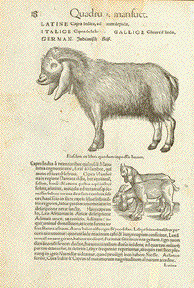 Two separate pages!
Woodcuts from "Historia animalium" (History of animals) by Konrad Gesner.
Published in Zurich from 1551 to1587.
Both pages have spotting that is more invisible on the reverse side.
The large goat images are clean and printed with strong impressions.
Price for the two pages: $ 170.00
Order Nr. GOAT251508