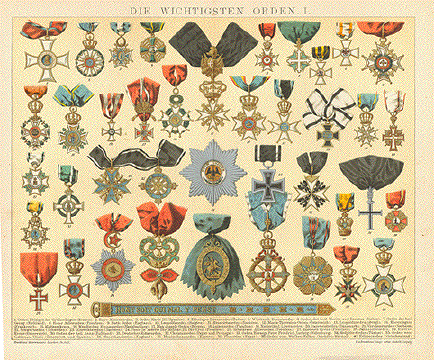 "Die Wichtigsten Orden I" ( the most important medals, awards )
******
Second Page: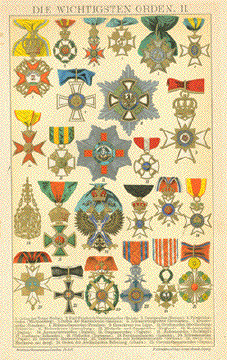 "Die Wichtigsten Ordern II" ( the most importan medals, awards )
Two pages ( one double page and one single page ) showing some of the most important medals and awards given.
Below the medals are the numbered names of each medal.
Chromolithographs published 1895. Light overall age toning. Upper page has a vertical centerfold.
Double page size: 24 x 30 cm ( 9.4 x 11.8 ")
Single page: 24 x 14.5 cm ( 9.4 x 5.9 ")
Price for the two pages: $ 40.00
Order Nr. HERALDRY247549