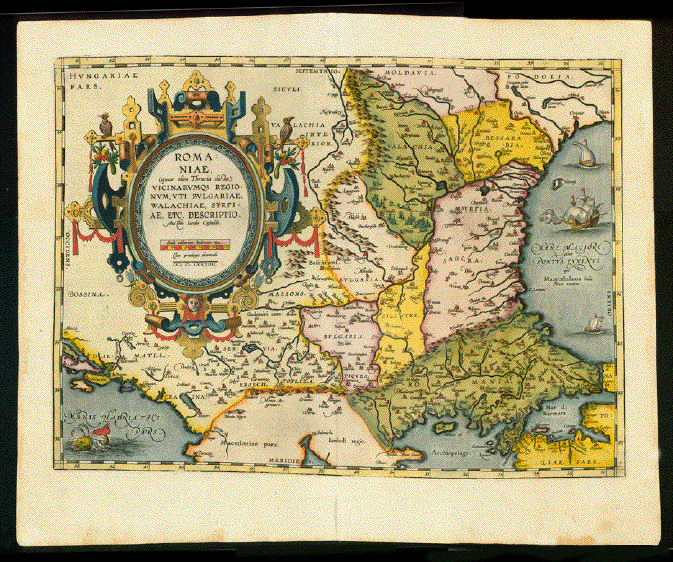 "Romaniae, (quae olim Thracia dicta) Vicinarumque Regionum, Uti Bulgariae, Walachiae, Syrfiae, etc. Descriptio. Auctore Iacobo Castaldo MDLXXXIIII"
One of the most beautiful maps in the Theatrum Orbis Terrarum. A Renaissance cartouche of size and beauty!
Type of print: Copper etching
Color: Exquisite hand coloring
Artist: Jacobo Castaldo (Jacopo Gastaldi ca. 1500-1586)
Published: In "Theatrum Orbis Terrarum". Antwerp, dated 1574
Publisher: Abraham Ortelius (1527-1598)
Verso text: Latin
Condition: Except for very minor traces of age and use in margins: Near excellent.
Especially the hand coloring is superb. A real collector's item!
36,3 x 50 cm (ca. 14.3 x 19.7")
$ 850.00
Order Nr. ROMANIA/MAP239954