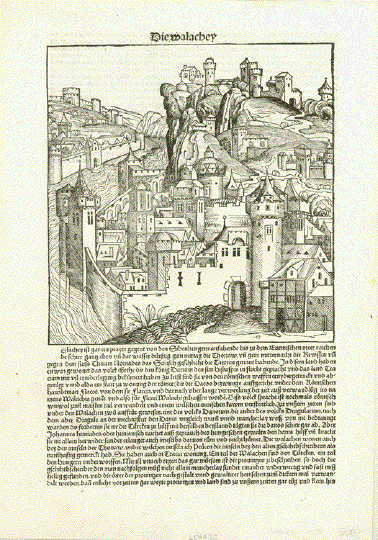 *******
Reverse side: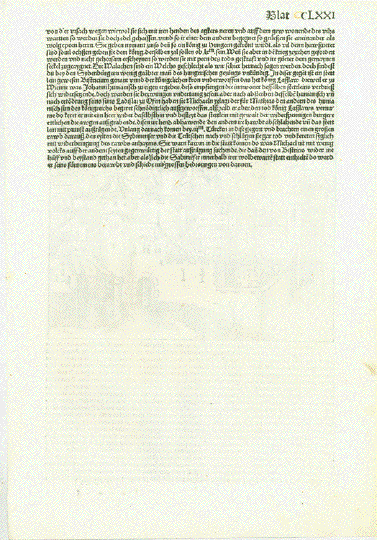 "Die Walachey"
Incunabulum. Published in the "Nuremberg Chronicle",
officially called "Liber Chronicarum". By Hartmann Schedel. Nuremberg, 1493.
German edition (the Latin edition was the regular edition. The German
edition was printed in December 1493
Publication: World Chronicle. Also: Nuremberg Chronicle. Schedel's Weltchronik
Author: Hartmann Schedel (1440-1514)
Artists: Michael Wohlgemut (1434-1519) and Wilhelm Pleydenwurff (1440-1494)
Publisher: Anton Koberger (1440-1513)
Very good conditin for such an old print.
Image: : 23.5 x 22.3 cm (9.8 x 8.7")
Page size: 42.3 x 29.4 cm ( 16.6 x 11.2")
$ 380.00
Order Nr. SCHEDEL254992 (NO discount on Schedel woodcuts)