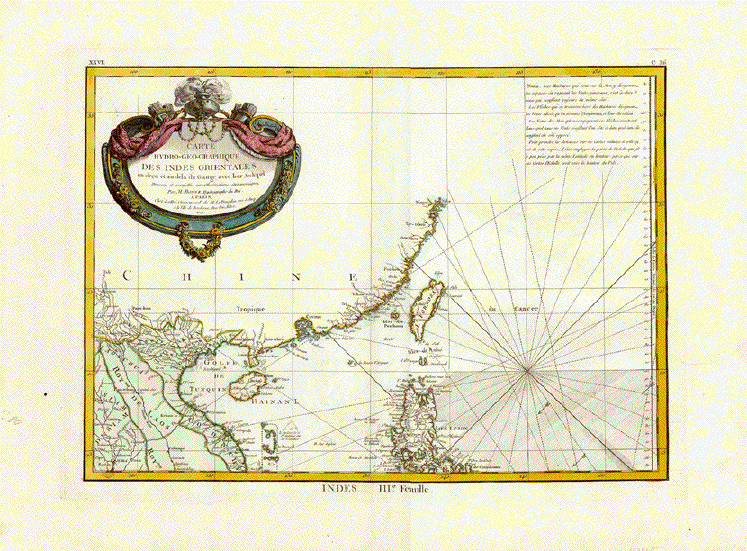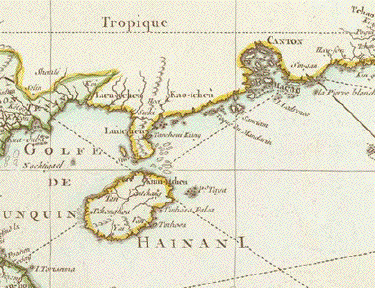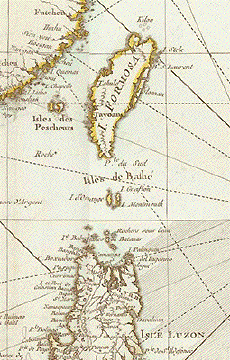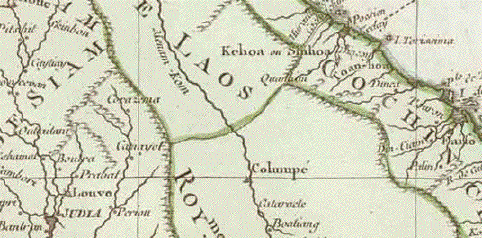 "Carte Hyro-geographique des Indes Orientales..."
Copper engraving by Jean Lattré after Rigobert Bonne, the Royal Hydrographer (1727 - 1795). Beautifully decorative cartouche, very fine contemporary hand coloring (partially outline, partially general). Paris,1771.
This is part 3 of a map consisting of 4 sheets. It was published in Bonne's ćAtlas Moderne". The map shows south coast of China with Hong Kong and Macao, the islands of Formosa (Taiwan), Hainan and Penghu Islands. It also shows the northern part of the Philippine island Luzon, NorthVietnam, Laos and part of norther Thailand (Siam). Upper right corner is explanatory text.¸
Map is clean, has wide margins and is generally in very good condition.
28.9 x 40.4 cm (11.4 x 15.9")
$390.00
Order Nr. SOUTHEASTASIAMAP251954