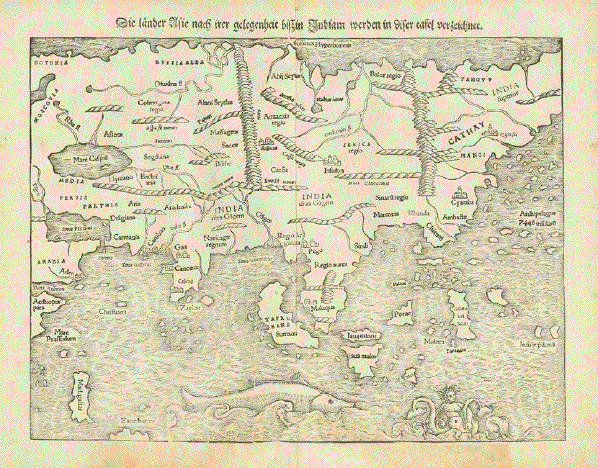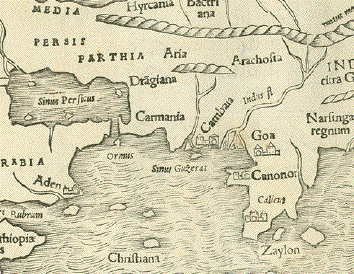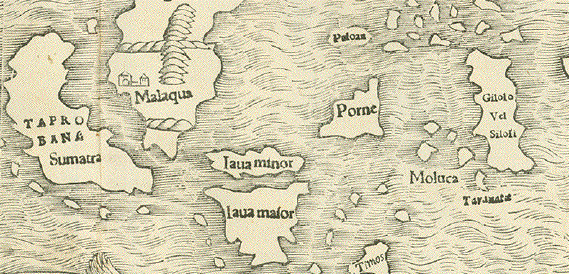 Reverse side: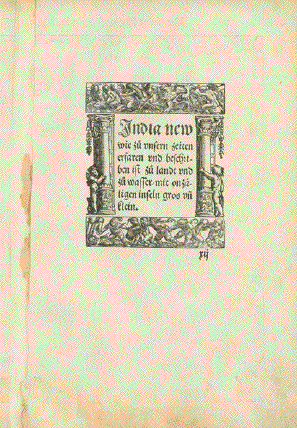 "Die Länder Asie nach irer gelegenheit biss in Indiam werden in diser tafel verzeichnet"
Woodcut. Published in a very early edition of "Cosmographia" by Sebastian Muenster (1488-1552)
Basel, 1553
Asia as a continent in almost its entire dimension. A very early fascinating view at terra incognita. The charm of this map is the fumbling and fact-groping of huge land masses never visited nor measured nor described by geographers or travelers. Much on this map is guessing, almost nothing based on knowledge
Cathay is the name Marco Polo used for China
The Philippines' description is: Archipelagus 7448 insularii
Siberia is India superior
India itself looks like a small appendix to a huge land mass
The map shows Russia, part of Arabia and Ethiopia and North Norway in the West and does not quite reach over to Kamechatka in the East. South East Asia quite prominent. Great early map to compare with reality!
Light general age toning. Some little spots in margins. Lower margin has been partially reenforced.
The age patina in lower margin more intense.
Map: 25,8 x 34,3 cm (ca. 10.2 x 13.5")
$ 1700.00 (Please look for discount at top of this page)
Order Nr. ASIAMAP252940