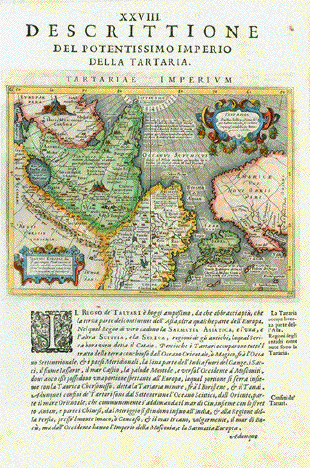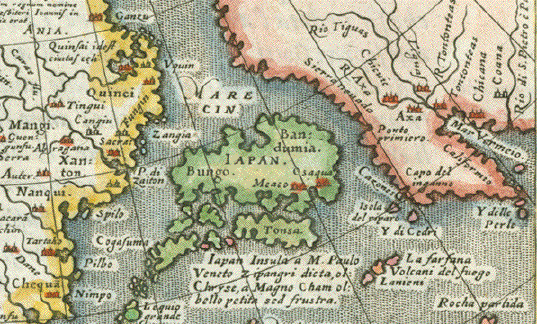 "Descrittione del Potentissimo Imperio della Tartaria - Tartariae Imperium". Plate XXVIII (28)
This map shows suggestively in outlines the West Coast of North America from what later became Alaska, British Columbia, Washington (State), Oregon and California (which was already named). It also shows Japan, China, Russia, Mongolia, Central Asia.
Type of print: Copper etching
Artist: Girolamo Porro
Published in: "Geografia cioe Descrittione Universale della Terra"
Publisher: Gio. Battista & Giorgio Galignani Fratelli
First published in: "Geographia" von Claudius Ptolemy
Edition: Italian edition
Editor: Giovanni Antonio Magini (1555-1617)
Text: Italian. Complete on front and reverse side
Published in: Venice
Date: 1598
Measurements:
Map size: Ca. 12,5 x 17 cm (ca. 4.9 x 6.7")
Page size: Ca. 28,5 x 19 cm (ca. 11.2 x 7.5")
Condition: Near perfect. Left margin a bit narrow. Very minor traces of age.
$480.00
Order Nr. ASIAMAP236461