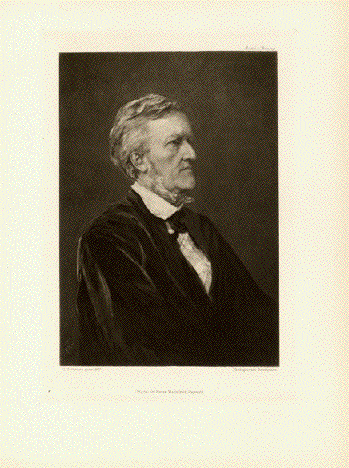 Richard Wagner.
Photogravure nach dem Ölgemälde von Hubert von Herkomer (1849-1914).
Das Gemälde von Hubert von Herkomer hängt im Haus Wahnfried in Bayreuth.
Photogravure after painting by Hubert von Herkommerr.
Original painting to be found in Haus Wahnfried, Bayreuth.
Die Photogravure, in Mezzotintmanier (Schabkunst-Effekt) angelegt, ist einwandfrei erhalten. Sie ist sauber und breitrandig.
Photogravure is clean with no traces of age or use. Wide margins.
Erschienen bei Bruckmann in München, 1896
Published by Bruckmann, Munich, 1896
Porträt: 19 x 13,5 cm (ca, 7.5 x 5.3")
Die volle Seite / Full page: 30,2 x 22 cm (ca. 11.9 x 8.7")
$100.00
Order Nr. MUSICPORTRAIT251437