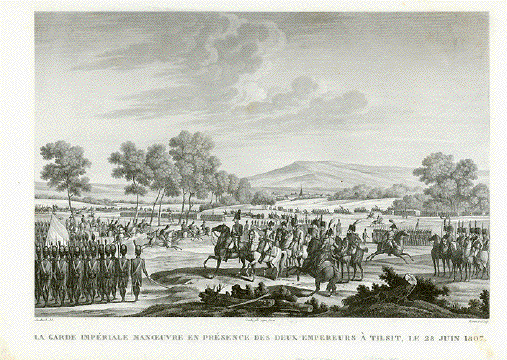 Tilsit / Sowetsk ăLa Garde Imperiale manoeuvre en Presence des deux Empereurs a Tilsit, le 28 Juin 1807"
Napoleon and Czar Alexander I. meet in Tilsit (Today: Sowetsk) to sign peace treaty.
Copper etching by Edme Bovinet (1767 - 1832) after painting by J.F. Swebach (1769 - 1823). In the background city of Tilsit. Ca. 1820.
Very minor traces of age and use.
25 x 37.8 cm (9.8 x 14.9")
$ 300.00
Order Nr. RUSSIA237932