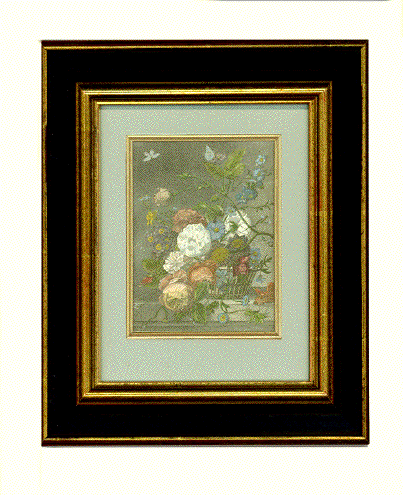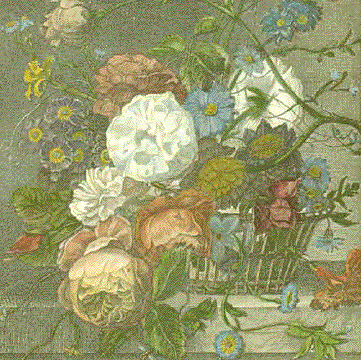 No title. Flower Bouquet.
Hand-colored copper etching by Clement Pierre Marillier (1740-1808)
After the painting by Jan van Huysum (1682-1749)
Van Huysum named his painting "Une Corbeille de Fleurs" (Basket of Flowers)
The original painting is in the possession of the Louvre Museum in Paris
The etching was done ca. 1790 and published in the Louvre catalogue of paintings.
The etching was framed in a very elegant frame, adorned with real gilding (gold plating).
The matting has a gold-plated inset frame to give the etching an extra valuable mode.
Reverse side has a description sticker by Philographikon, Residenzstrasse in Munich
Framing happened most likely during the 90ies. It was bought back by Philographikon from the heirs of the original buyer.
Print and frame In excellent condition
Print size: 13,3 x 10 cm (ca. 5.2 x 3.9")
Outside frame measurement: 28,5 x 24 cm (ca. 11.2 x 9.4")
$ 220.00 (Please look for discount at top of this page. Here 30% discount = $ 154.00)
Order Nr. READY TO HANG254038