Antique Prints of Silk Textiles and Production
Enjoy these historical documents showing how silk is produced in various parts of the world.
Sale! Discount!
40% Discount on All Prints with a SILK number on this page!
Take 40% off the listed price. !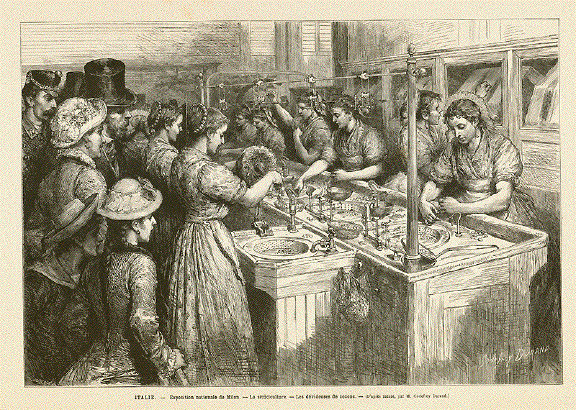 "Italie. - Exposition nationale de Milan. - La sericulture. - Les devideuses de cocons"
Silk production. The partition of the cocons. Seidenwuermer
Type of print: Wood engraving
Artist: Godsfroy Durant
Published: Paris 1881
Condition: Light general age toning. Very good. Reverse side has unrelated text print.
21 x 31,2 cm (ca. 8.3 x 12.3")
$ 70.00
Order Nr. SILK239131
---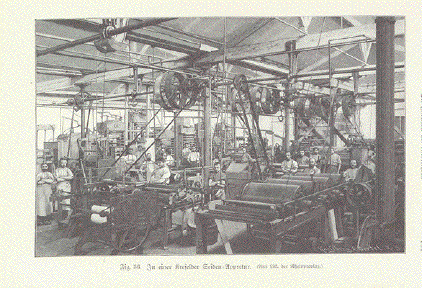 "In einer Krefelder Seiden Appretur"
Zincograph showing silk production in Krefeld ca 1885.
Reverse side is printed with information about the Krefeld silk and textile production.
Image: 11 x 17 cm ( 4.3 x 6.6")
$ 30.00
Order Nr. SILK251352
---
Views of Towns and Cities around the World
Terms of Sale - Lieferbedingungen
© Rainer Rauhut