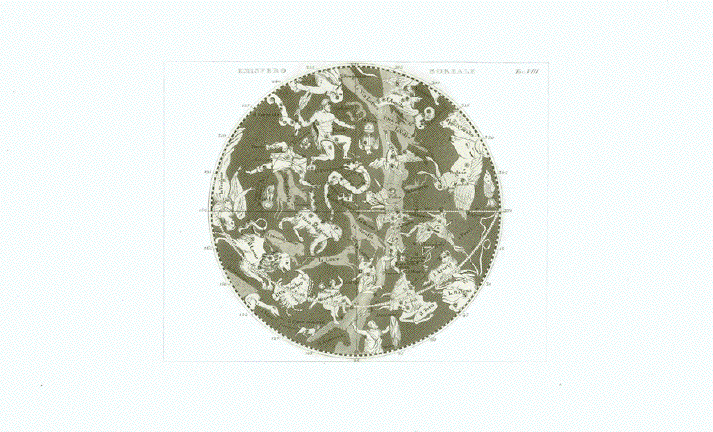 "Emisfero Boreale"
*****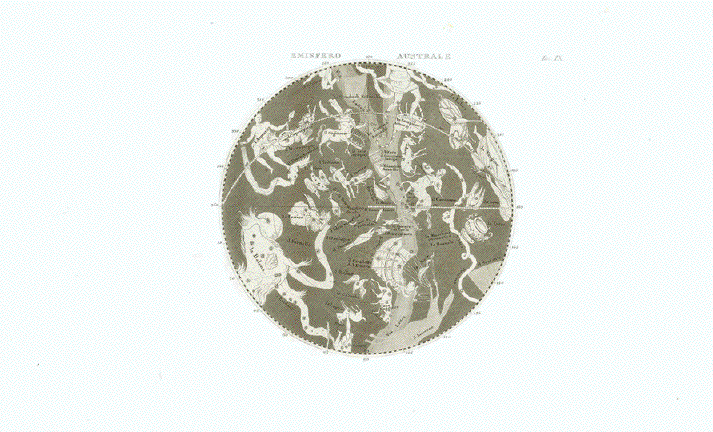 "Emisfero Australe"
*****
Northers Hemisphere - Southern Hemisphere
Title translated from the Italian language. Also Italian are the names of the zodiac.
Two anonymous aquatintas (PAIR)
Published in "Atlante di Geografia Universale … per servire al Corso di Geografia Universale"
Author. Francesco Constantino Marmocchi (1805-1858)
Florence, 1840
Very clean. Excellent condition. Print has vertical centerfold.
Image Diameter: 18 cm (ca. 7")
Sheet: Ca. 42 x 50 cm (ca. 16.5 x 19.7")
PRICE FOR THE PAIR: $ 700.00 (Please look for discount at top of this page. Here 40% = $ 420.00)
Ordere Nr. ASTROLOGY255135