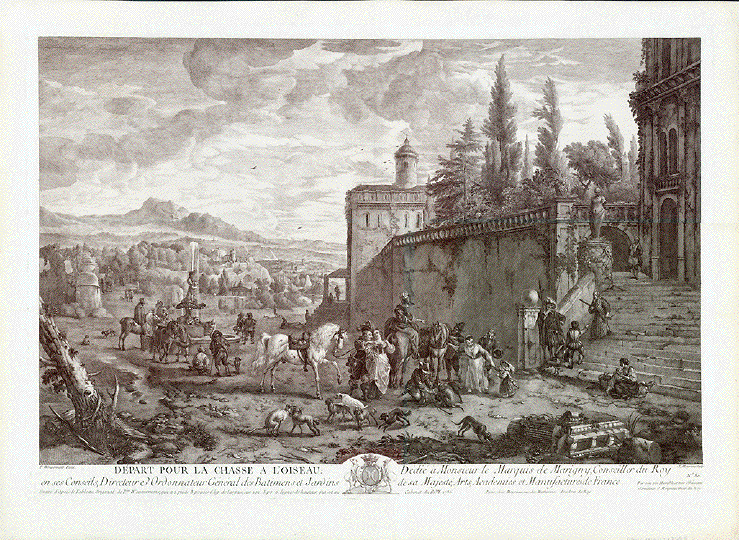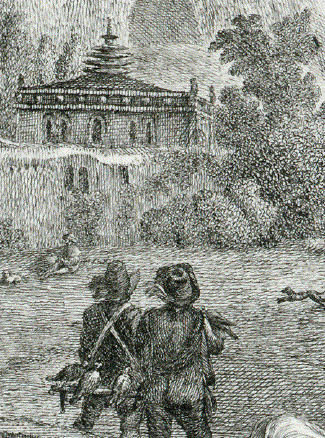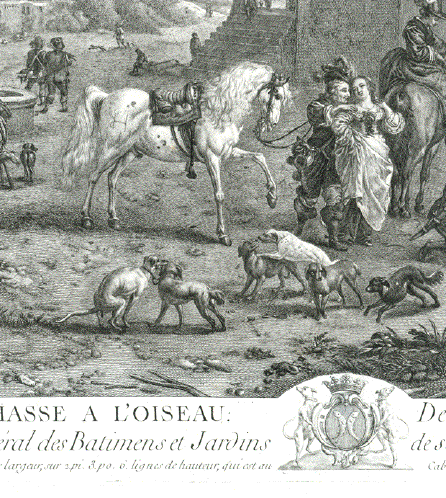 "Depart pour la Chasse a l'Oiseau" ( Departure for hunting with falcons (falconry).
An exquisite piece of art in superb condition!
A noble hunting party is getting ready for departure, while the falcons are carried ahead on their bearer frame.
In the center of the print is a gallantry scene.
Type of print: Copper etching
Engraver: Jean Moyreau (1690-1762)
Painting by: Philips Wouvermans (1619-1668)
Dedication to: Marquis de Marigny
Publisher: Jean Moyreau
Where / when: Paris, dated 1756
Condition: Near Excellent: Very good impression on very thick wove paper!
Image size within plate marks: 44,3 x 65,3 cm (ca. 17.4 x 25.7")
Sheet size: 51 x 71 cm (ca. 20 x 28")
$ 1500.00
Order Nr. FALCONRY238695