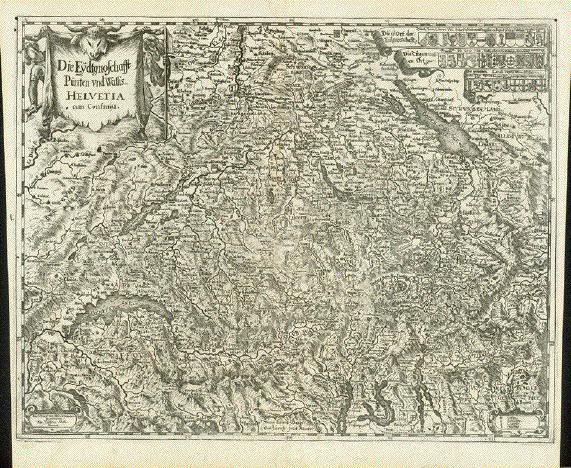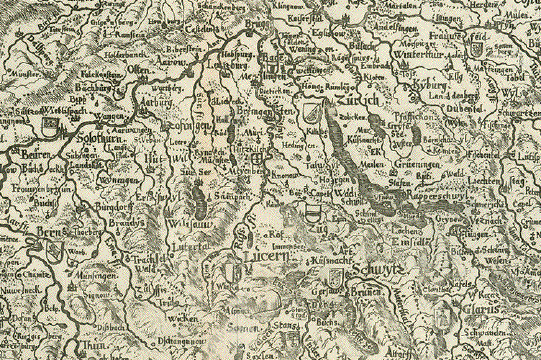 "Die Eydtgnoschafft Puenten und Wallis. Helvetia cum Confiniis"
Copper by Hans Conrad Geiger (1599-1674)
At bottom center of map engraver's signature: Hans Conrad Geiger of Zuerich fecit 1637
Published by Matthaeus Merian in "Theatrum Europaeum"
Franfurt on the Main, 1734
Rare copper map etching of Switzerland. Decorative title cartouche. Upper right corner 33 coats of arms of cities, towns, Kantons.
Strong impression. Minor spotting. One worm hole upper left, outside map.
Part of the side margins have been cut away so that th upper part is wider than the lower part.
27,5 x 35,5 cm (ca. 10.8 x 14")
$ 380.00 (Please look for discount at top of this page)
Order Nr. SWITZERLANDMAP252987