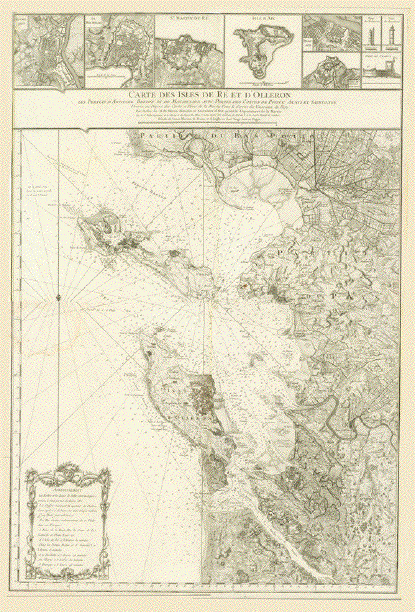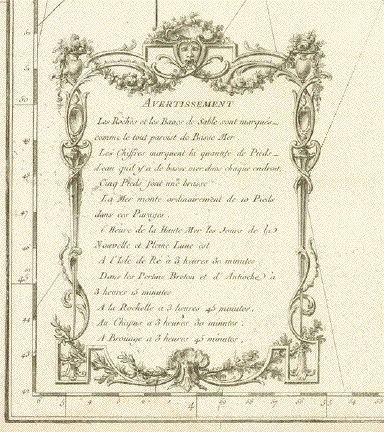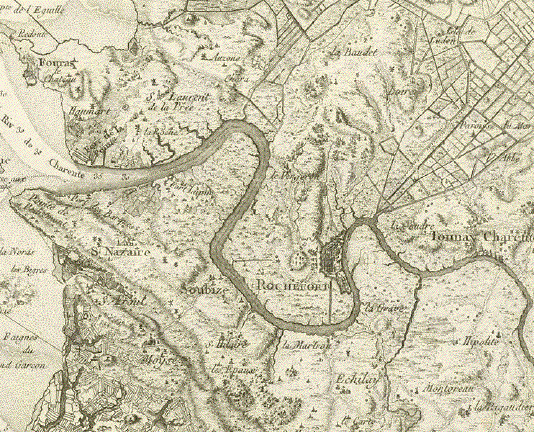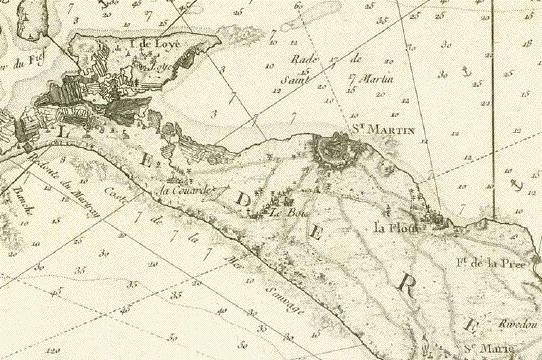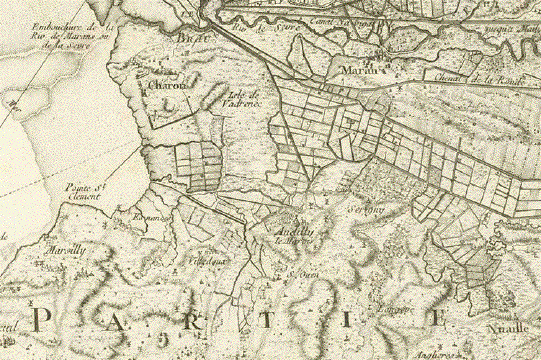 Ile de Re and Ile d'olleron
"Carte des Isles de Re et d'Olleron - Les Prtuis d'Antioche Breton et de Maumusson avec Partie des Costes de Poitou Aunis et Saintonge"
Copper etching by Jacques Nicolas Bellin (1703-1772)
Paris, Departement de la Marine, 1757
Bellin was a French hydrographer, geographer, and member of the French intellectual group the Philosophes. Bellin was born in Paris. He was hydrographer of France's hydrographic office, member of the Académie de Marine and of the Royal Society of London. Over a 50 year career, he produced a large number of maps of particular interest to the Ministère de la Marine. His maps of Canada and of French territories in North America (New France, Acadia, Louisiana) are particularly valuable. He died at Versailles.
Map has the following side maps (aerial plans) on top of map. From the left:
Rochefort - La Richelle - St. Martin de Re - Isle d'Aix - Brouage - Ville et Chateau d'Oleron - Tour de Baleine - Tour de Chassiron - Fort du Chapus
Very detailed map of the two important Atlantic islands and the near coastal mainland.
Paper creased along horizontal centerfold. On left side, in the Atlantic around wind rose there is a faint water stain. Otherwise map in very good condition. Very good impression. Heavy Paper.
87,8 x 56,3 cm (ca. 34.5 x 22.1")
$ 950.00 (Please look for discount at top of this page)
Order Nr. FRANCEMAP253327