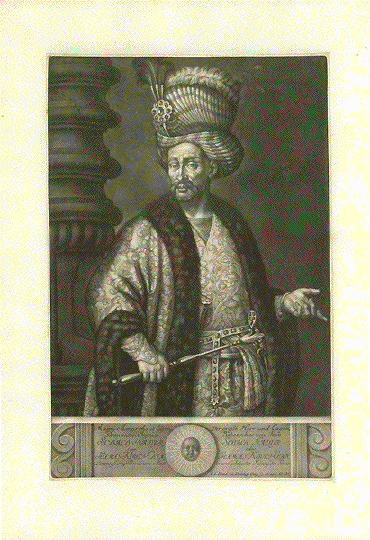 Nader Schah ( Shader - Schach Nadyr - Nader Sah-e Afsar and other names and titles.
"Magn. Monarcha et Cagan Dominator Iraniae sive Thamas Koulj-Chan
Pontifissim. Persarum Rex"
Same title in the German language on the right side of print.
Shah of Persia (Iran) from 1736-1747.
Mezzotint by Johann Jacob Haid (1704-1767)
Augsburg, ca. 1750
Excellent velvety mezzotint print by one of the masters of this royal print technique.
The portrait was obviously published in a cassette. Print was trimmed to plate mark and mounted onto a strong 18th century paper, held by adhesive in the upper two corners of the print. The underlying paper has simulated plate mark into which the print has been carefully placed
Mezzotint: 37 x 29 cm
Unerlying Paper: 51,6 x 35,8 cm
$ 600,00
Order Nr. PORTRAIT251427