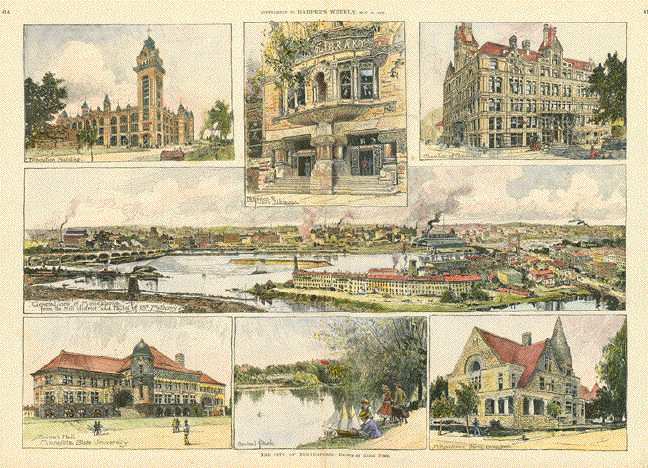 "The City of Minneapolis"
Very attractively hand-colored wood engraving after the drawing by Harry Fenn(1837-1911)
Center: General view of Minneapolis from the Mill District and Falls of St. Anthony
Above from left: Exposition Building - Entrance Public Library - Chamber of Commerce
Below: Science Hall Minnesota State University - Central Park - A Residence facing Central Park.
Reverse side: "The City of Minneapolis" Article by William Willard Howard with one engraving: The City Hall.
Published in a Supllement of Harper's Weekly. New York City, dated 1890.
Very pleasant hand coloring. Print has centerfold. Only very minor traces of age and use. Good condition.
35 x 48,8 cm (ca. 13.8 x 19.2")=
$ 480.00
Order Nr.USACENTRAL246274