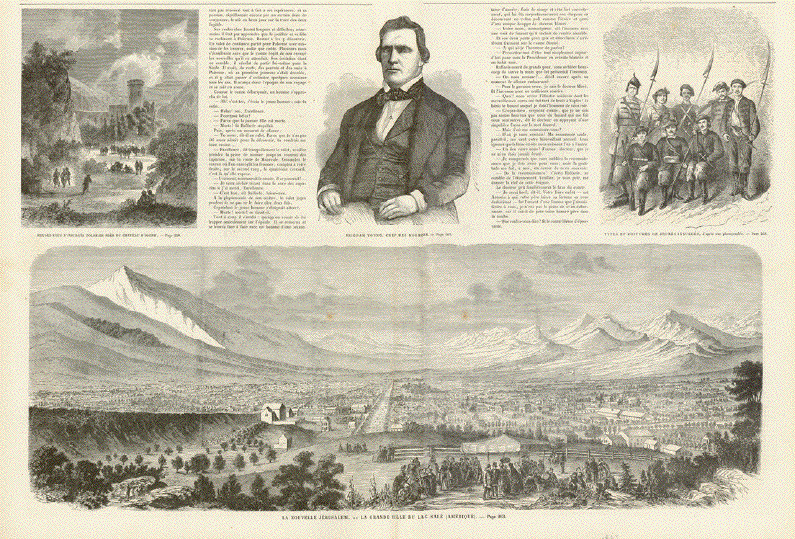 Two anonymous wood engravings on one page.
Lower half of print:
Large panoramic view of Salt Lake City"La nouvelle Jerusalem, ou la Grande Ville du Lac Sale (Amerique)"
The view of Salt Lake City in the year 1863 shows the developemnt of the Temple building and the sites important and sacred to Mormons.
Upper half of print center:
Portrait of "Brigham Young, chef des Mormons"
Upper left and upper right prints are depicting Polish insurgents. These prints have nothing to do with Mormons
Measurements:
Portrait of Brigham Young: 6.3 x 4.3"
Salt Lake City View: 7.5 x 20"
Sheet measurements: 15.7 x 21.7"
$ 75.00
Order Nr.USAMOUNTAIN242459