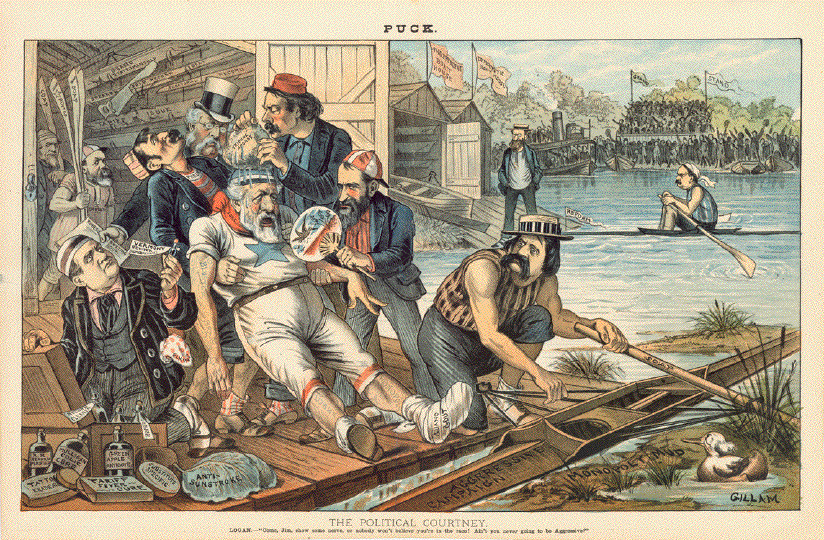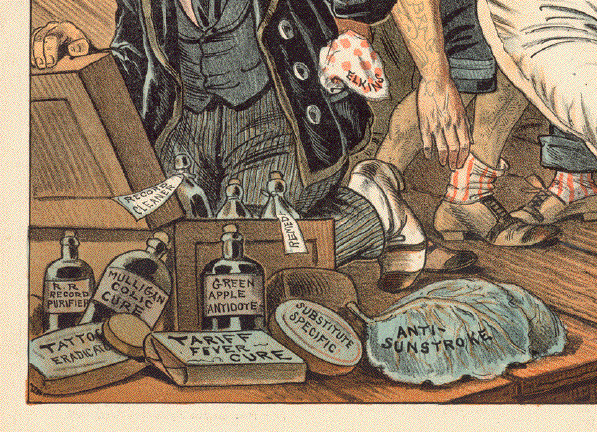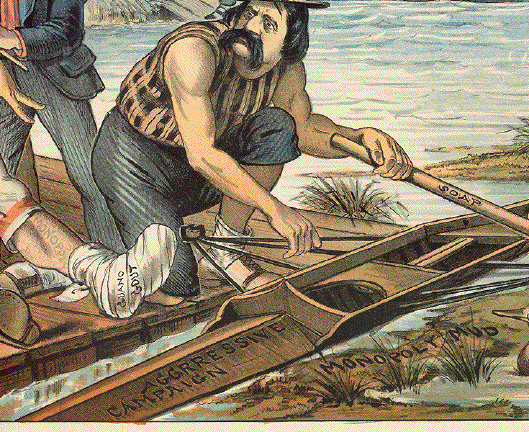 "The Political Courtney"
Caption: "Logan. - Come, Jim, show some nerve, or nobody won't believe you're in the race! Ain't you never going to be Aggressive!"
James Gillespie Blaine (1830-1893) Republican candidate for President of the US and narrowly beaten by Democrat grover Cleveland was the object of caricaturist Bernhard Gillam (1856 Banbury, Oxfordhire - Canajoharie, New York 1896).
We are looking at Republican candidate, Seanator Blaine, with a huge quantity of of possible campaign issues being pulled and pushed into gear, while the single skiff is ready for race action.
Lithograph by Berhard Gillam. Printed in color. Published in "Puck", 1884
Some old repairs along centerfold and a couple of minor margin repairs. Image very good!
28,7 x 47 cm (ca. 11.3 x 18.5")
$160.00
ORDER NR. ROWING242742