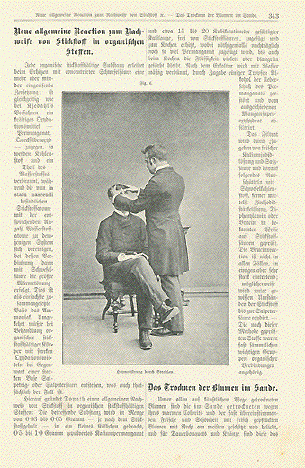 "Hypnotisirung durch Streichen" ( hypnosis by striking )
( the text around this image is not related to hypnosis)
- - - - - - -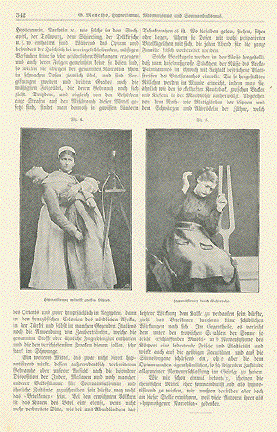 Left image: "Hypnotisirung mittels grellen Lichtes" ( hypnosis by bright light )
Right image: "Hypnotisirung durch Gehoerreize" ( hypnosis by sound )
- - - - - - -
Revere side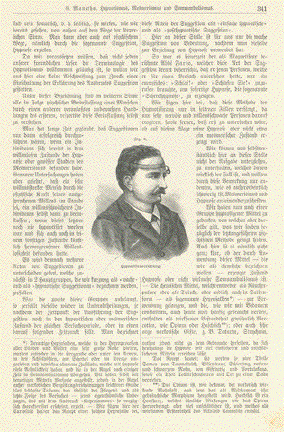 "Hypnosisvorrichtung" ( hypnosis apparatus )
- - - - - - -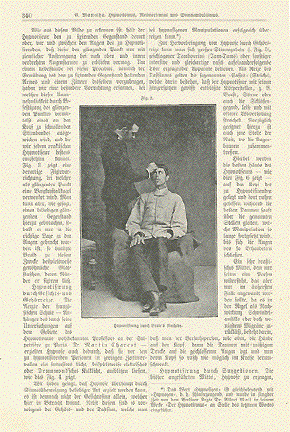 "Hypnotisirung durch Braid's Methode"
- - - - - -
"Hypnotismus, Mesmerismus und Somnambulismo"
Three page article by Gustav Wilhelm Gessmann using the pseudonym "G. Manetho" about hypnosis in various forms.
The second page has a tear from the lower left corner into the center of the page.
The tear has been repaired.
Page size: 26 x 17 cm ( 10.2 x 6.6 ")
Price for the three pages: $ 55.00
Order Nr. SLEEPHYPNOSIS245926