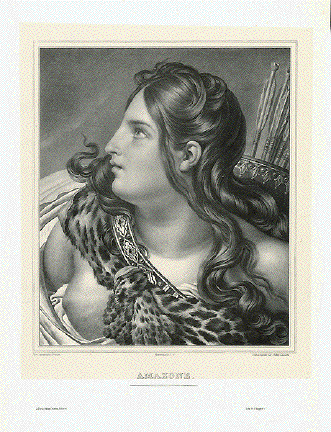 "Amazone"
The Amazons were female warriors in Greek mythology.
Very fine lithograph by Aubry Lecomte after a painting by Anne-Louis Girodet-Trioson (1767-1824)..
Lithograph is printed on China paper and laid down on heavier paper. Published by Bonnemaison in Paris ca 1830.
Very fine impression. Background paper has a few light spots and minor creases. .
Image: 27.5 x 22.5 cm ( 10.8 x 8.8 ")
Page size: 46.7 x 33.5 cm ( 18.3 x 13.1 ")
$ 130.00
Order Nr MYTHOLOGY239582