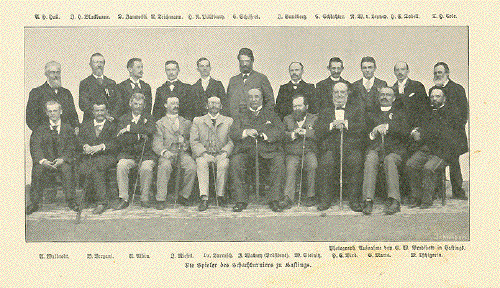 "Die Spieler des Schachturniers zu Hastings" ( an international chess tournament in Hastings 1895 )
Participants: Hull, Blackbourne, Janowski, Teichmann, Pillsbury, Schiffers, Gunsberg, Schlechter, von Lennap, Dobell. Cole.
Walbrodt, Bergani, Albin, Mieses, Tarrasch, Watney, Steinitz, Bird, Marco, Tschgorin ( Chigorin).
Wood engraving made after a photograph. 1895. Above the image and on the reverse side is an article ( in German )
about this chess tournament.
Image: 7.8 x 16.5 cm ( 3 x 6.4 ")
Order Nr. GAMES243429SOLD