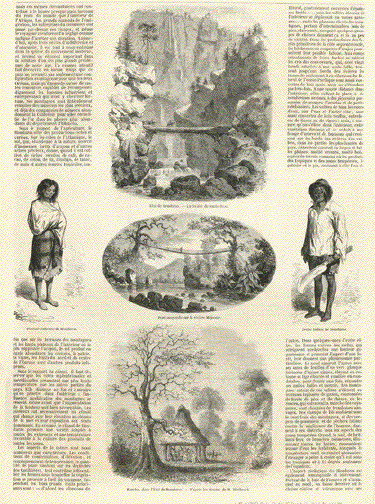 "Etat de Honduras. - La riviere de Santa Rosa, Femme indienne de Honduras, Pont suspension sur la riviere Mejecote, Jeune Indien de Honduras, Rancho dans l'Etat de Honduras."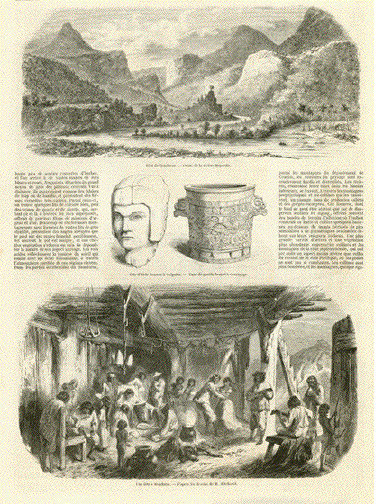 "Etat de Honduras. - Cours de la riviere Mejecote, Tete d'idole trouve a Vulpates, Vase de quartz trouve a Comayaga, Un fete a Honduras"
Two pages belonging together with wood engravings after M. Hitchcock published 1855.
On the reverse side is text abut Honduras.
Page size: 32 x 24.5 cm ( 12.5 x 9.6 ")
Price for the two pages: $ 85.00
Order Nr. CENTRALAMERICA247142