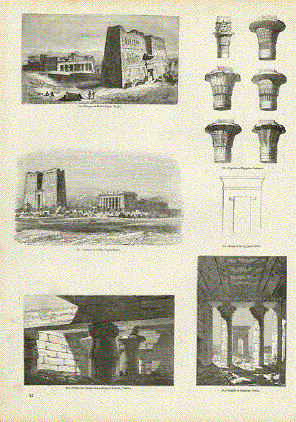 Titles of images :
Temple at Edfou, Upper Egypt
Temple of Edfou, Upper Egypt
Pillers and beams of a building at Carnak, Thebes
Capitals of Egyptian Columns
Form of an Egyptian Door
Temple at Dandour, Nubia
-----------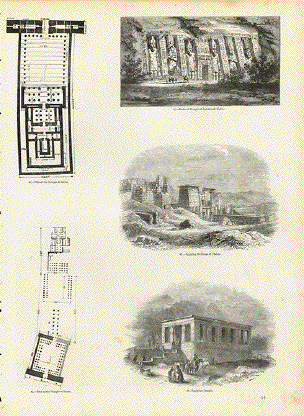 Titles of images:
Plan of the Temple at Edfou
Plan of the temple at Luxor
Rock-cut Temple at Ipsamboul, Nubia
Egyptian buildings at Thebes
Egyptian Temple
On the reverse sides of the two pages are articles about several Egyptian temples ( including Luxor) in English.
Wood engravings from an illustrated work 1847. Minimal light scattered spotting.
Page size: 35 x 24.5 cm ( 13.7 x 9.6 ")
Price for the two pages: $ 75.00
Order nr. EGYPT236244