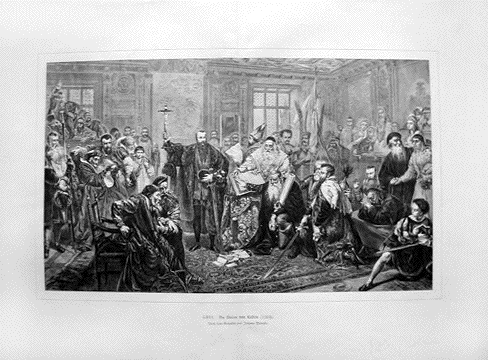 Die Union von Lublin
Wood engraving after a painting by Johann Matejko, ca 1880.
The Union of Lublin took place in 1569 with a meeting in Lublin of the diets of Poland and Lithuania. The two diets merged into one but each keeping separate administrations. Over the years the nobility of Lithuania Polanized. Poland turned into an elective kingdom. The Sejm demanded that the king guarantee the inherited privileges. Another condition was Catholicism and residence in Cracow.
Print has a vertical centerfold. Very wide margins. A bit of light browning on margin edges.
Image size: 24 x 40.5 cm ( 9.4 x 15.9")
$ 220.00
Order Nr. POLAND1949