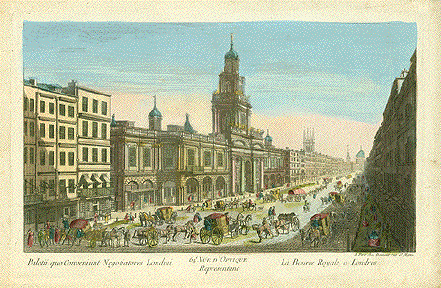 "Vue d'Optique representant La Bourse Royale a Londres".
Peep box view of the Royal Stock Exchange, London.
Copper etching in original hand coloring. To be used in peep boxes. Printed by Daumont. Paris, ca. 1760.
Very attractive and important view of the London Stock Exchange. All four margin corners rounded off. Traces of use and light smudging in margins. But the condition in general is better than good.
22.3 x 38.5 cm (8.8 x 15.2")
$ 480.00
Order Nr. LONDONENGLAND2119