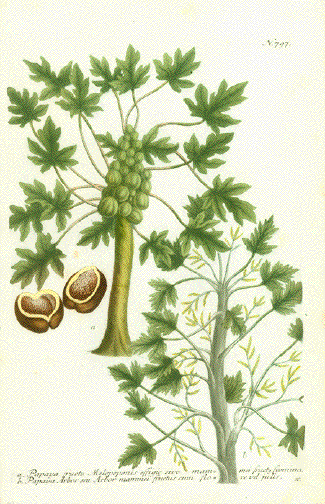 "a) - Papaya fructu Melopeponis effigie sive mammei fructu foemina"
"b) - Papaya Arbor seu Arbor mammei fructus cum flore velpilis"
Papaya tree with fruit
Copper etching. Printed in color and hand-finished
Published n "Phytanthoza Iconographia"
Nuremberg, 1740
Light general age toning. Left margin narrow. Small crease on left side.
Image: 35 x 22 cm (ca. 13.8 x 8.7")
$ 220.00 (Please look for discount at top of this page)
Order Nr. BOTANICALWEINMANN252887