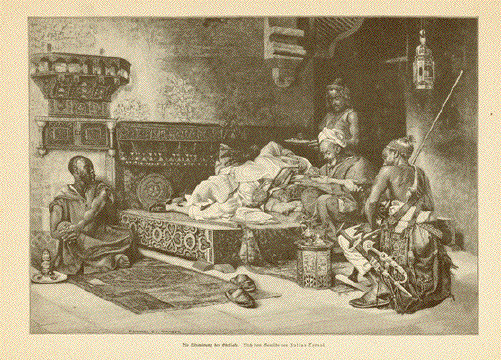 "Die Taetowirung der Odaliske" Tattooing an Odalisque
Wood engraving after the painting by Julius Tornai
(Pseudonym for Julius Grohsmann 1861-1928 - He is also known as Gyula Tornai).
The tattooing was done to certify ownership of this young woman to the Sultan's Harem. Odalisques were usually light-skinned young women to serve the Sultan in his harem during the Ottoman Empire. Here we witness the actual tattooing scene.
Light pleasant age toning. Condition is very good. Reverse side has unrelated text print.
21,8 x 31,1 cm (ca. 8.6 x 12.2")
$ 120.00
Order Nr. NORTHAFRICA251791