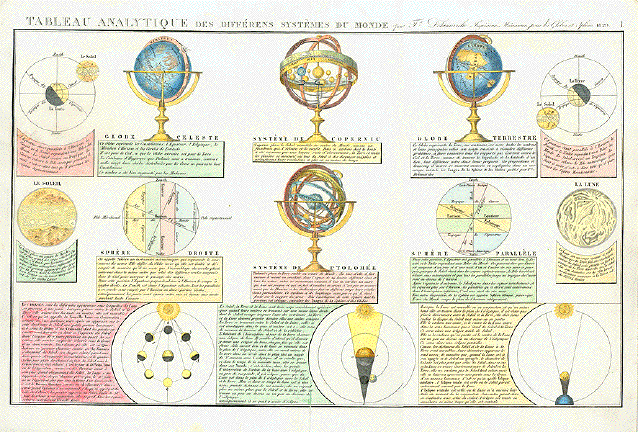 "Tableau Analytique des différents sytemes du Monde"
Hand-colored copper etching
Artist: Felix Delamarche.
Published by Maison Delamarche. Paris, dated 1829.
Titles of the various images, clockwise from upper left:
La Terre/LeSoleil - Globe Celeste - Syteme de Copernic- Globe Terreste - La Terre / Le Soleil - Le Soleil - Shere Droite - Syteme de Ptolomee - Sphere Parallele -
La Lune - Les phases de Terre, Soleil et Lune.
Engraving has one repaired worm hole. Extreme margins have some repairs. Very nice and pleasant hand-coloring.
28 x 44 cm (ca.11 x 17.3")
$ 380.00
Order Nr. ASTRONOMY240212