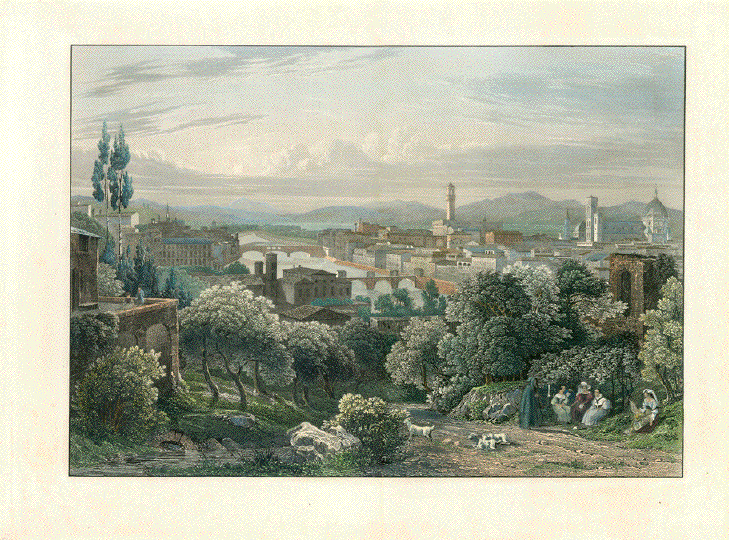 ITALY,FLORENCE
Ohne Titel. PROOF PRINT before subtitling
PROBEDRUCK VOR DER SCHRIFT
Florence - Firenze - Florenz
Large general view of the city center alongside the River Arno.Seen from an elevation, near the city, then still a pasture.
Hand-colored steel engraving by Karl August Lindemann (1819-1891)
At age 9 Lindemann his father died. He was later adopted by his uncle Carl Ludwig Frommel. Lindemann-Frommel traveled widely in Italy during the years 1844 to 1849. He was founding member of the Germen artists Association in Rome.
Margins a bit soiled. The city view in very good condition. The hand coloring heightened by egg white.
Image: 33,3 x 47 cm (ca. 13.1 x 18.5")
Sheet size: 45 x 59 cm (ca. 17.7 x 23.2")
$ 460.00 minus 40% Discount = $ 276.00
Order Nr. FIRENZE 255557