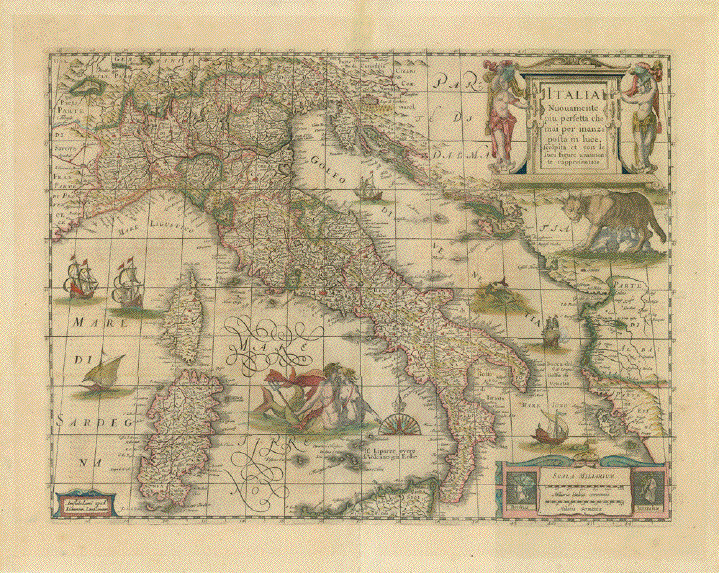 "Italia Nuovamente più perfetta che mai per inazi posta in luce, scolpita et con le suoi figure vivamente rappresentate"
Type of print: Copper etching
Author: Hendrik Hondius (1597-1651)
Publisher: Johannes Janssonius (1588-1664)
Color: Original hand coloring
Published: Amsterdam, 1644
Verso: Text in German
Very decorative map of Italy, including Sardinia and the northern tip of Sicily.
God Neptune and a mermaid, sail ships, sea monsters, the wolfe of Rome with Romulus and Remus drinking from her teats, Reneissance title cartouche, author's cartoche and mileage cartouche with the heads of Remus and Romulus
Condition: Map has been restored. Ruptures and holes have been repairs and the map has been laid down on Japan paper. The repairs do not show from the front side!
Map: 36,8 x 48,8 cm (ca. 14.5 x 19.2")
Full page: 44,8 x 57,4 cm (ca. 17.6 x 22.6")
$ 750.00
Order Nr. ITALYALLMAP238857