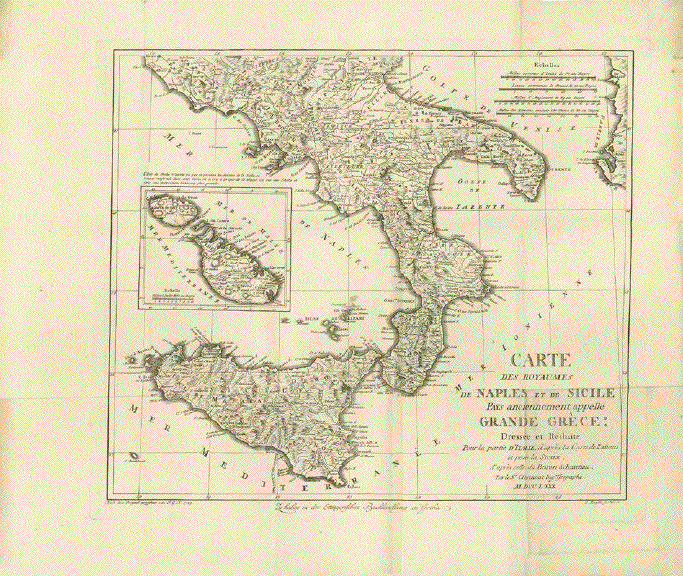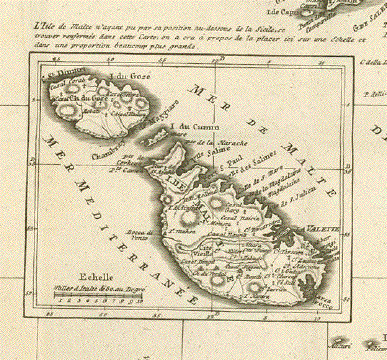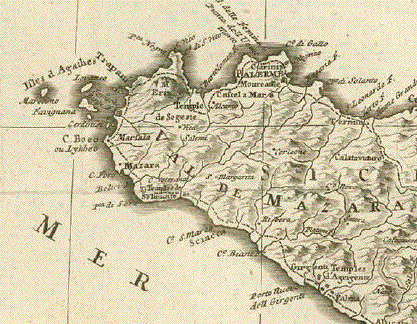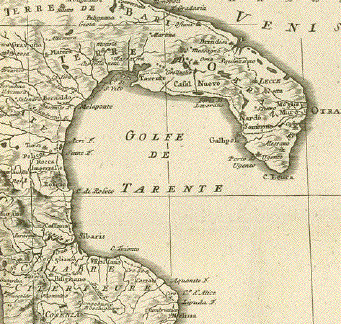 "Carte des Royaumes de Naples et de Sicile. Pays anciennement appellé Grande Grèce: Pour la
Partie d'Italie d'arès la Carte de Zanoni (Giovanni Antonio Rizzi Zannoni (1736-1814) et
pour la Sicile, d'après celle du Baron Schmettau" (Friedrich Wilhelm Karl Graf von Schmettau, 1743-1806).
The date in thé title cartouche is 1780.
Copper etching by I. Rausch after the design by J.G.K. (we have only these initials)
Dated 1789
The title cartouche gives information about the cartographic artists.
The part of Italy was designed by Giovanni Antonio Rizzi-Zannoni (1736-1814)
The of Sicily was designed by Samuel Graf von Schmettau ( 1684-1751)
The specialty of this map is the very precise and detailed inset with the Isles of MALTA.
This map was conceived and published as a single sheet map. It was not bound in an atlas.
The publisher was the Ettingerische Buchhandlung (Book store Ettinger) in Gotha.
Publishing date: 1789
Map is printed on excellent heavy paper Map image in strong print and in good condition.
It has, as single sheet maps often do, several vertical and horizontal folds.
The margins have some browning and smudging. Reverse side has some soiling.
Map image. 33,5 x 38,3 cm (ca. 13.2 x 15")
$ 980.00 (Please look for discount at top of this page. Here 30% = ca $ 686.00)
Order Nr. ITALIAMAPPA253362